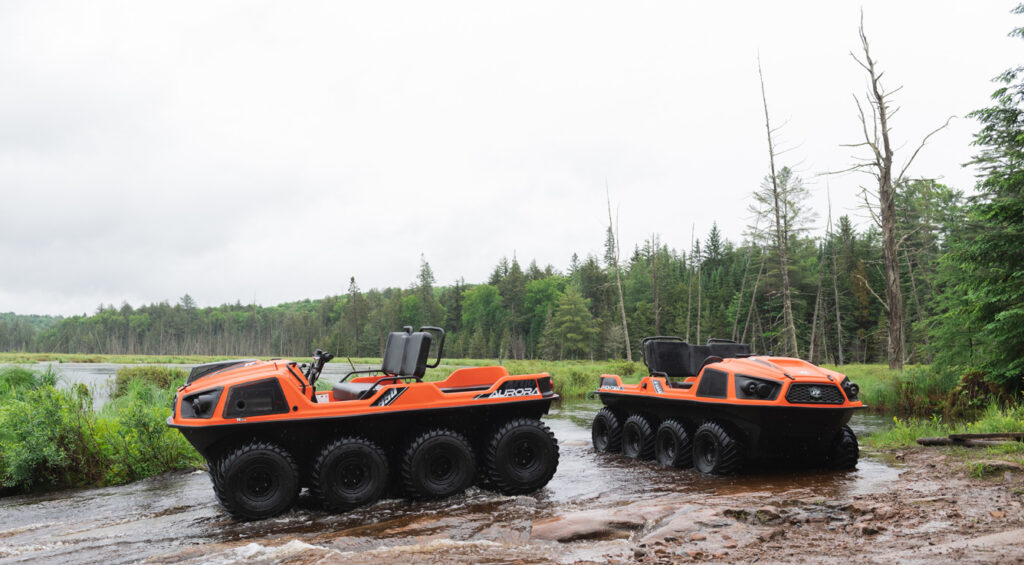 Current Argo Inventory
Our passion for Argo is as real as 8 rubber tires. Our inventory is large, diverse, and well-maintained. Take a look!
What to Expect From Shank's Argo
The name Argo is synonymous to quality and excellence. With decades of experience in the design and production of high-performance, no-frills utility task vehicles (UTVs), Argo's reputation speaks beautifully for itself.
Shank's Argo is an authorized dealer of different Argo vehicles, each tailor-fit to suit a specific need. There are vehicles designed for frontier exploration, hunting, search and rescue/first response, and utility construction applications. Our range of products and specifications give you an extensive pool of vehicles to choose from, which makes it easier to select the right Argo for the job. Our vehicles come in 6×6 or 8×8 wheel configurations, and other detailed specifications.
All Argo UTVs for sale are brand-new; in perfect condition and raring to go. Upon selection, you can count on our staff's expertise to help you from pre-to post-purchase, including choosing accessories that are best-suited to your vehicle. It's our all-around Shank's Argo experience that has endeared us to clients, young and old. Contact us now to learn more.