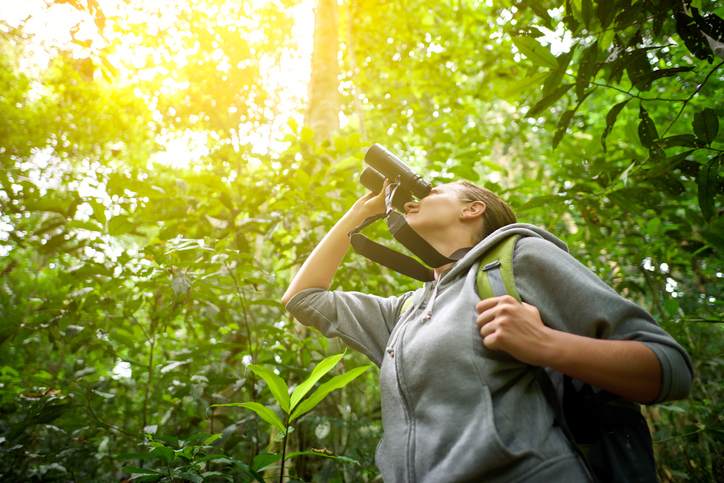 Are you looking for a way to get the rush of hunting without the hassle of limited seasons and permits? Not all prey has to be stalked with a rifle. Birdwatching requires the stealth and skill of hunting, and it can be done year-round. If you have an Argo, you can get closer to bird hot spots without long hikes carrying heavy equipment.
Why Argo?
The most grueling part of birding is getting to where the birds are. With an amphibious ATV, you can drive to areas that would normally require hours of hiking.
Looking for waterfowl? An XTV can drive over swamps and soft mud, then enter the water at any flat shoreline. You can even park inside blinds instead of standing in waist-deep water.
Looking for a better view? XTVs have a low center of gravity, letting them climb slopes that are impossible in an ATV or UTV. This gives you more options when setting up a sighting spot.
By spreading the weight of the vehicle over several large tires, environmental impact is minimized. You won't crush plants or leave trails behind where you drive. The entire drive system is inside the hull, so it can't leak oil, grease or fuel onto the ground.
Choosing Your Vehicle
Any XTV will work, but if your primary use will be bird watching, you should consider the Huntmaster series. These vehicles are offered in two of Mossy Oak's most popular patterns: Shadow Grass Blades and Breakup Country. Shadow Grass Blades combines photos of coastal grasses with realistic shadows to blend into the edges of streams, lakes, and rivers. Breakup Country takes a similar approach, mixing leaves and branches to blend in with wooded areas and obliterating outlines. Whichever pattern you pick, it's easy to get matching gear thanks to Mossy Oak's wide-scale use across the industry.
What Do I Need to Start Birding?
Like any hobby, you can get started on the cheap, or invest a lot of cash to get the best equipment. You can start off with nothing more than a basic set of binoculars and a sighting scope.
When choosing binoculars, look for a pair that has good near-range focus so you can see birds in detail when they're nearby. A good set should be able to focus at distances as short as 6 feet.
For long-distance sighting, use a spotting scope. While they're similar to telescopes, their waterproof bodies and lower magnification make them ideal for seeing objects here on earth. For the best results on a low budget, go for a fixed lens scope. It can be difficult to switch lenses, but you'll get better overall performance for the price. If you can spring for a medium price range scope, a zoom lens lets you quickly go from low to high magnification once you've spotted a bird. The larger the front lens is, the more light it can gather. This improves performance at high magnification.
If you want to take photos, you need a setup with a good selection of lenses and a way to keep your camera steady. Tripods are useful, but a shoulder stock gives you almost as much stability with more freedom of movement.
Birders have had birding guides since the late 1800s. While these books are still useful, new apps give you more information and better tools for identification. Added storage means more drawings and photos, as well as recordings of bird calls and searches that let you narrow down possible birds to your geographic area and season.
How Do I Watch Birds?
There's more to it than looking around: if birds think there's a predator nearby, they'll hide or fly away.
Once you're in your birding spot, you need to blend in. Shut off your XTV's engine, set up your equipment, and put on any camouflage you have on hand. From this point on, you need to be as quiet as possible to avoid detection.
While you're scanning the landscape, don't forget to listen. Hearing bird calls can help you narrow down locations. Using your scope and binoculars, pick out moving shapes, then zoom in to get a better view. From there, you can note down your findings, or take a photo.
I Run a Birding Business. Is an Argo Right for Me?
Argo's amphibious ATVs are a popular choice for touring outfits around the world. Their commercial vehicles have the same benefits as their personal counterparts, but they offer increased passenger and cargo capacity. If you run birding excursions, an Argo is the perfect vehicle for bringing clients and supplies to birding spots and camps.
We Know Argo
Shank's Argo is one of the largest dealers in this part of the country, offering sales, service and support for all XTVs from the smallest 6 wheeler to the biggest commercial models. If you want to get more from the outdoors, or you need repairs or accessories for your Argo, visit us at 4900 Molly Pitcher Highway in Chambersburg, PA. To learn more or schedule a test drive, visit www.shanksargo.com.