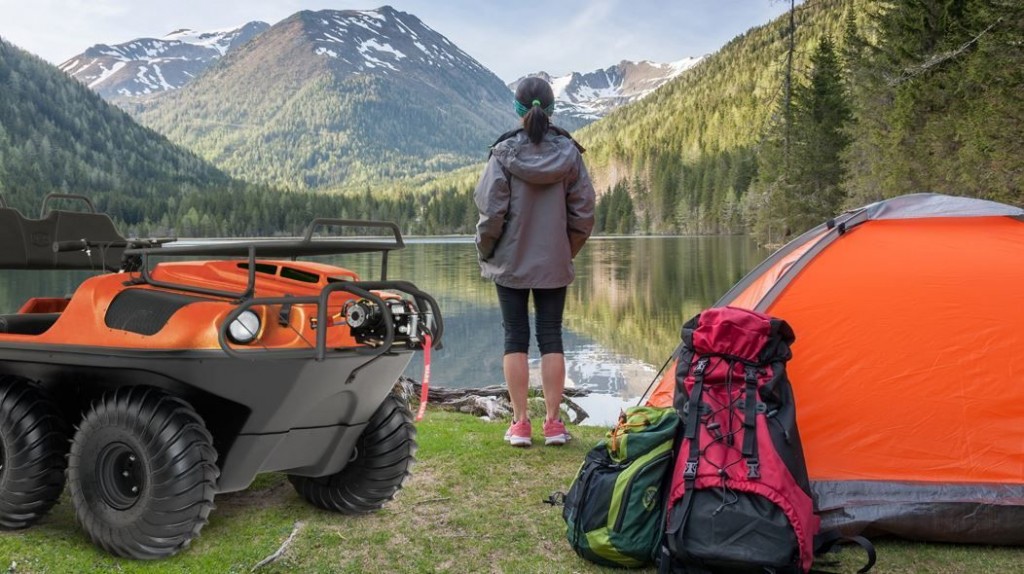 Smaller crowds, cooler weather, and colorful foliage make fall a great time to go on a camping trip. However, it's easy to get caught off guard if you take the same approach to autumn trail riding and camping that you use in the summer. These tips will help you avoid common pitfalls, so you can get the most from your next trip.
Check Fees and Openings
The start of winter varies widely depending on the location. While the weather may be warm at home, high altitude areas may close as early as Labor Day. In other areas, favorable conditions make fall camping more popular than summer camping. Leaf peepers in New England and Southwest travelers looking to enjoy cooler weather can raise prices significantly.
Most areas lower camping fees sometime in the fall, but those rates often come with reduced services. With less staff on hand, utilities may be shut off, or spaces will be limited to a few areas. Be sure to check what you're actually getting when you go for dates with lower rates.
Keep Tabs on the Weather
Temperatures and precipitation fluctuate wildly in the fall. While there isn't much you can do if a storm hits during your vacation, the weekly forecast will give you an idea of what you need to pack. From there, you can check daily updates to make sure you're prepared for the trail ahead before leaving your base camp.
Insulating Your Body at Night
Even if it's in the 70s during the day, fall nighttime temperatures can drop to near freezing. Taking stock of your camping gear now will save you from chilly nights.
Today, most quality bags are tested according to EN 13537 regulations. This lets you make an apples-to-apples comparison of different bags, but the temperature rating doesn't tell the whole story.
People have different temperature thresholds for comfort, and can generally be divided into "warm" and "cold" sleepers. If your home is in the 60s and you're sleeping, how many blankets do you need? Warm sleepers may be fine with a single sheet, while cold sleepers need to bundle up to be comfortable. Choose your bag or quilt accordingly, going for the higher insulation end of the temperature range if you're a cold sleeper and the lower range if you're a cold sleeper.
Most heat loss is through the ground. Sleeping bags and quilts provide insulation by trapping air. Since the part you're laying on is flat, there is little or no insulation between you and the ground. Pads are usually rated by R-value, the same rating used for home insulation. To sleep comfortably in cold weather, look for pads with a rating of 4 or higher.
3 season tents are fine for most fall weather. If you think you might encounter snow, go for a 3+ tent. Fewer mesh panels and more support poles help them handle snowfall and strong winds. You can also increase wind protection by hanging a tarp over your tent.
Layer Your Clothing
By wearing layers of clothing, you can put on or take off items to match the current weather conditions. To stay comfortable, your base layer needs to be sweat-wicking material. This helps keep your body cool during high temperatures and physical exertion and prevents chills as the sweat cools down.
In most areas of the country, precipitation increases during the fall, and that means mud. A pair of waterproof boots and a rain jacket can do a lot to keep you comfortable, especially in muddy areas.
Stay Hydrated
Hydration is just as important in the fall as it is in the summer. Dry, cool air can rapidly draw moisture out of your body, especially when it's windy. Dehydration increases the risk of hypothermia by slowing down your metabolism.
How much water you need will vary depending on your body and local conditions. However, it's easier to keep hydrated if you always have water at hand. A hydration pack lets you take a drink while riding your amphibious ATV without needing to take your hands off of the controls.
Feed Your Hunger
When you're exposed to cooler weather, you aren't just burning calories from physical activity. You're also using energy to stay warm. Don't be surprised if you find that you're hungrier than you would be on a summer excursion. Give in to these cravings to keep your body fueled and warm.
Get Your Argo Ready for Your Next Trip
Whether you're looking to get an amphibious ATV, or you need to prepare your XTV for your next trip, visit Shank's Argo. We're one of the largest dealers in the East, providing sales, service, and parts for everything Argo. Our shop and showroom are at 4900 Molly Pitcher Highway in Chambersburg, PA. To schedule a test drive, visit our website, www.shanksargo.com.