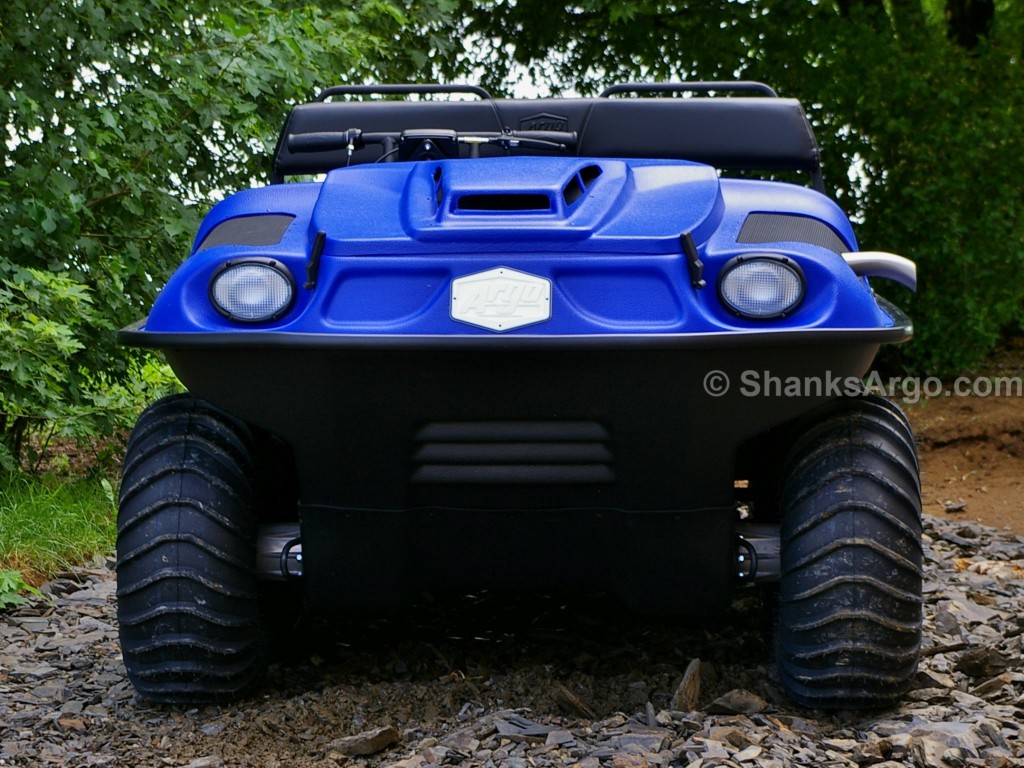 Are you itching to get back outdoors now that the snow is melting away? While most trails don't open until summer, there are plenty of ways you can have fun in your Argo right now. Here are a few trails you can check out this spring, from short local rides to routes that are too big for one trip.
Whiskey Springs ATV Trail: Pre-Season Riding in Pennsylvania
Here in Pennsylvania, ATV season doesn't open until just before Labor Day. However, this park is open for winter season riding, letting you get on the trails before the crowds.
Located in the Sproul State Forest about three hours north of our shop, the Whiskey Springs ATV trail has over 50 miles of trails open to Class II ATVs. The design of the trail system lets you switch between trails of different difficulties with ease. Keep in mind that most facilities including restrooms aren't opened until June, and camping areas are strictly off-limits to off-road vehicles.
Northwest OHV Park: Explore a Rock Quarry
Looking for something a little different from the forests and sand dunes found in most off-road parks? Together, the city of Bridgeport, Texas and local ATV clubs turned an abandoned rock quarry into an off-road park. It has miles of trails that pack a wide range of obstacles.
A UTV permit costs $25 per day. Night rides offered on some Saturdays let you pay an additional $15 to ride until closing Sunday. Be sure to check the schedule ahead of time: the park closes when it's hosting races.
Capitol State Forest – When You Want Variety
Opening every year on April 30th, this park near Olympia, Washington has over 150 miles of trails winding through a temperate rain forest. This park is divided into two sections. On the north side, trails are open to ATVs, motorcycles, and ORVs. On the south side, trails are open to non-motorized traffic, including horses, mountain bikes and hikers. As you'd expect, conditions tend to be muddy, making your Argo the perfect choice for exploring the area.
To use the park, you'll need to purchase a Washington Discovery Pass ahead of time. It costs $11.50 per day or $35 per year. Since Argos aren't licensed vehicles, you only need the pass for your tow vehicle. However, you still need to register your Argo as an ORV. If your XTV is already registered in your state, Washington probably has a reciprocity agreement. If not, you'll need a temporary ORV registration.
Paiute Trail System: More Than You Can See in One Trip
With a 245 mile main trail and over 1,000 miles of side trails, this system in southern Utah is one of the largest in the country. It crosses three mountain ranges with trails ranging in elevation from 5,000 to 11,500 feet.
Some trails have width restrictions, but more than two-thirds of the system can handle an Argo. The peak season is between July and October, as this is the only time of the year that high elevation trails aren't blocked by snow. That still leaves plenty of places to go in the spring, with ample camping spots, towns and photo opportunities to visit along the way.
To ride the trail, all you need is a Utah OHV permit. A non-resident annual permit is $30, plus a $5 fee if you buy the permit online.
Maine Interconnected Trail System: The Biggest Trail System in America
Covering 6,000 miles and nearly a million acres, this massive trail system gives you access to forests stretching across the entire state. Once you're on the trail, you can ride your XTV for days, stopping in towns along the way to resupply.
While most trails have set opening dates, the ITS gradually transitions from snowmobile to ATV use in the spring. With riders of regular ATVs and UTVs staying away until the ground has fully dried, there are plenty of opportunities to enjoy the trails without the traffic. Be sure to check area maps before you go to see which trails are open to off-road vehicles.
A season pass for non-residents costs $91, while a 7-day pass is $76. All licenses expire on June 30th, so it may make sense to buy the shorter pass, even if you return later in the year.
Let Us Help You Get Ready for Your Next Outdoor Excursion
Are you looking for the ultimate off-road vehicle? Do you want to make sure your amphibious ATV is ready for its next adventure? Shank's Argo is a full-service dealer with over 30 years of experience with outdoor equipment. We offer the full range of recreational and commercial models, as well as the parts, accessories and repair services you need to get the most out of them. Visit our showroom at 4900 Molly Pitcher Highway in Chambersburg, PA, or see what we have to offer online at www.shanksargo.com.