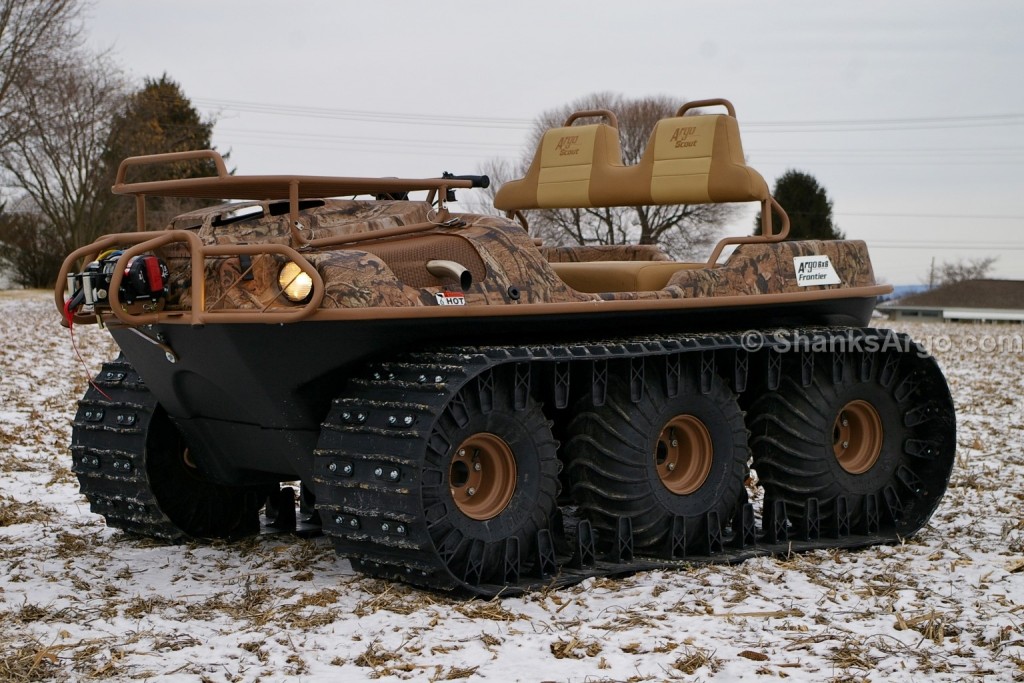 Maybe you're here because you've been eyeing the Huntmaster Series or you're looking for accessories to get more out of your Argo. Either way, there's probably one thought that has popped into your head a time or two: what if you could turn your outdoor hobby into a business? Adventure tourism is booming as more people are looking to have a unique experience for their vacation in place of the usual relaxation time at beaches and resorts. However, that doesn't make it an easy industry to get into. Before you take the plunge, you need to take time to consider what it will take to build a successful tour business.
Develop Your Trips
The more practice you have, the better you can fine-tune your expeditions and account for problems. Run through trip routes by yourself, go with people with similar experience and go with people with little experience. You may be an expert, but your customers will have widely varying levels of experience.
Focus on Quality, Not Cost
For many of your customers, this will be a once-in-a-lifetime experience. If you were in their position, would you come home talking about how much it cost, or the amazing things you saw?
If you want to offer lower priced options, shorten the experience. Giving your customers a great time will encourage them to come back and buy a larger trip package.
Learn from Industry Leaders
Like any business, there are industry publications and conventions that let you hear from experts and see new products that can help your business, but your education doesn't have to stop there. Taking trips with other travel groups lets you see different ways of handling excursions.
Know When and Where to Get Help
You might know the area you're operating in like the back of your hand, but can you say the same about marketing or business accounting? Do you know how to pitch a business plan so you can secure financing? While you're putting together your trip plans, you also need to assemble a team of people you can rely on for day-to-day business. Taking a few basic college courses on entrepreneurship and management won't hurt, either. Even if you aren't directly involved in one aspect of the company, it will give you a handle on the professional advice you'll receive from your team.
Listen to Your Customers
Your offerings are unique, so the best information you can get is from the people who go on your tours. Find out what they wish they had during the tour and what they liked most so you can better fit their needs. Word of mouth is a major driver of business in this industry, so taking your client's opinions into account will help you make them happier and show you where to focus your marketing efforts.
Plan for Problems
Touring business can fluctuate wildly depending on a number of outside factors. We've seen this recently with business around Table Rock Lake taking a dive after the Branson Duck boat tragedy, and we'll certainly see it again during the next accident or natural disaster. If you don't have the funds and support to survive these downturns, your business won't last long.
Disasters aside, there are plenty of minor events that can have a big impact on your business. If you operate on public lands, you'll need to deal with changes in government regulations and closures of areas. While this can be frustrating, remember that they're trying to maintain the land so you and your customers will be able to enjoy nature. Weather can also halt trips temporarily, which can be costly at the peak of the season. For regular operations, it's a good idea to have contingency plans in place so you have something to offer your customers if your standard trip offerings aren't going to work.
Go Slow
It can take a few seasons to get your company off of the ground. Fortunately, since you'll see most of your business on the weekends, it's easier to moonlight as an adventure tour guide while holding onto a regular job.
When You Need Professional Vehicle Support, Go to Shank's Argo
Argo's XTVs have capabilities that can give you an edge in the tour market, and Shank's can provide you with the service and support you need to keep your vehicles running. To see how an Argo can give you an edge in the adventure market, visit our showroom at 4900 Molly Pitcher Highway in Chambersburg, PA. To get here from Interstate 81, take Exit 10 to Marion.
Working from a remote area? We can ship OEM parts and accessories to any address in the US or Canada. To order, visit us online at www.shanksargo.com.